It Is Not Halloween Yet But Some Home Decor Is Horrifying
St. Cloud neighborhoods are already boasting their traditional pre-Halloween decorations. Like 'mums and pumpkins, the appearance of mannequin goblins and ghosts is, after all, some of the first signs of autumn. Perhaps by way of getting into the spirit of the coming holiday, the editors of last Friday's Realtor® Magazine dispensed with its list of "Horrifying Decorative Trends" as chosen by professional designers.
The survey results are, for the most part, amusing—unless your own St. Cloud décor happens to include any "horrifying" inclusions. In fact, you can argue that some (vertical blinds, inspirational quote art, wood paneling) may be considered less than current high style, but well short of horrifying.
Other of the décor items making Realtor's list are less controversial—like artificial fruit (the illustration showed a slightly dusty grape cluster), wallpaper borders (illustrated by a tediously repetitious border featuring particularly busy sketches of Tuscan basketry), and—following a similar theme—eye-confounding bedroom ruffles and florals.
The list of stand-out "horrors" was filled out by the old favorite, popcorn ceilings, and the ever-puzzling round beds (which mercifully disappeared in the 1960s).
The Number 1 horror was a touch deemed "the worst offense of all." In fact, in the United Kingdom, at least, it was the décor element "most despised…over the past 50 years." The horror was toilet seat covers. Now, at first blush, the shag-carpet style covers might seem scarcely significant enough to have earned Number One horror item status—but the accompanying fluffy pink example (against the deep blue tiled background) did give pause.
When the time approaches for your own house to join the local listings, I'll be on tap to offer ideas on how any of your own possibly dated St. Cloud home décor details can be rendered less than horrifying—even to home design professionals. Just call!

Providing a superior level of informed, professional real estate services to buyers and sellers throughout Central Minnesota.We have agents specializing in residential, commercial, multifamily, new construction, existing, investment properties, foreclosures/REO, and short sales with offices located in:
Five Office Locations To Serve YOU!
St. Cloud 320-259-4554
Princeton 320-983-3555
Maple Grove763-565-2000
Hutchinson 320-455-9127
Litchfield 320-298-1140
Premier Real Estate specializes MANY areas around Central MN includingSt. Cloud, Waite Park, Rice, Royalton, Sartell, Royalton, Little Falls, Cold Spring, St. Joseph, Elk River, Monticello, Ramsey, Saint Michael, Andover, Ham Lake, Anoka, Champlin, Buffalo, Glencoe, Brownton, Silver Lake, Kandiyohi, Dassel, Minneapolis, Maple Grove, St. Louis Park, Saint Paul, Robbinsdale, Crystal, New Hope, Brooklyn Center and more!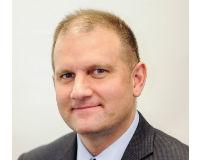 Author:
Noel Johnson
Phone:
320-980-3100
Dated:
October 11th 2019
Views:
169
About Noel: Passion for investing in real estate brought me to create Premier Real Estate Services in 2002. Ten ...